GREAT, YOU ARE SIGNED UP FOR THE MILL RACE INVESTOR WEBINAR!
I'm looking forward to introducing Mill Race. I have 3 important pieces of information for you below.
1. Watch your inbox for an email with all of your webinar login details. If you don't receive the email within a few minutes be sure to check your spam folder.
2. Note: Our recent syndication for Coyote Creek funded very quickly and we had to cancel our final scheduled webinar because the opportunity  was sold out. If you think you may want to invest in Mill Race, allocate time to review the investor information and do your own due diligence accordingly.
3. Before you go, take a second to check below and listen to some of Neal and Anna's interviews…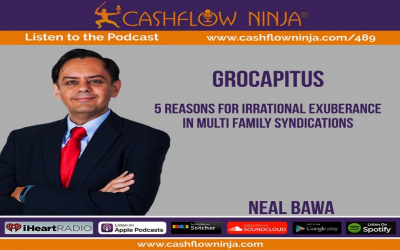 Listen to Neal's most recent podcast guesting, an interview with M.C. Laubscher of  Cashflow NinjaMy guest in this episode is Neal Bawa. Neal is the Founder and CEO of Grocapitus, a commercial real estate investment company that specializes in acquiring apartment...