Welcome To Grocapitus Investments
Founder Neal Bawa's projects total over 1,500 units across 7 states with $120+ Million value
$30 Million equity invested in Neal's projects
230 Investors have invested in Neal's projects
+ Active Community Members In Our Multifamily Meetup (largest in the US)
Grocapitus Investments exists to find and present rock solid commercial real estate investments to our highly valued capital partners. In addition to producing attractive risk-adjusted returns for our investors, we strive to enhance the life of every tenant, team member, and individual that comes into contact with our business.
We help people become financially free by investing in apartment buildings, student housing, and senior housing properties in high-quality markets nationwide. To accomplish this on a consistent basis, our rock star team executes our proprietary data-driven process for identifying, acquiring, managing, stabilizing, optimizing and divesting cash-flowing value-add Class B and C properties. We also build best in class new construction, multifamily, student housing, and senior housing projects.
Find & Verify
To identify high quality properties with significant upside and a very favorable risk to reward ratio that meets our very strict standards, we employ our proprietary research-focused process for uncovering the best metros, sub-markets, neighborhoods and target properties.
Acquire & Stabilize
After uncovering an investment property that meets our stringent criteria, our Asset Managers and Principals spring into action and work hand in hand with our property team to acquire the asset. After purchase, if the property is a turnaround property team members work relentlessly to stabilize the property.
Add Value and Improve
With effective management and enhancement of the property we are able to improve occupancy rates and increase rent rates, resulting in increased property values and higher cash flow for happy investors.
3-5 Year Exit
We strive to divest the property and return capital and profits to investors in a 3-5 year time period. We take pride in communicating frequently with our investors, and provide updates on progress toward reaching the stated exit price for the property.
Would you like to invest with us?
1. Rent Growth
The 5 year rent growth forecast is one of our key indicators. We use a powerful proprietary method to calculate this value.
2. Employment
We look for metros and submarkets that are adding a significant number of high-paying jobs, resulting in a stable local economy.
3. Sales Trends
We continuously monitor local sales to compute cap rates and determine whether our cap rates are on target to reach our projections.
4. Supply And Demand
We monitor the supply of local units carefully to ensure it will not spike the vacancy rates and negatively impact rents.
Rent Growth Track Record
We ensure that the property's submarket has a strong 12 month rent growth track record
Untapped Potential
Problem areas such as low performing staff, ineffective marketing, and poor curb appeal can be fixed quickly.
Local Growth Drivers
We love properties in areas experiencing local job growth drivers such as increasing corporate relocations or landmark construction
Upside Potential
Only a small percentage of properties we underwrite meet our strict buying criteria. A property must have massive value add potential for us to move forward with an offer.
How We Work With Investors
Individual (Retail) Investors
Our investors can invest as little as $50,000 in most of our syndicated projects, and can typically be accredited or non-accredited. We work closely with our investors to understand their investment needs and the suitability of our syndicated investment projects to help them meet their goals.
Institutional Investors And Funds
We are able to offer institutional investors preferred equity in most of our projects, and work closely to match up institutional investors with appropriate opportunities.
Family Offices
We encourage Family Office principals to diversify and consider value-add real estate in properties that have upside and long-term appreciation potential.
High net worth individuals
After countless discussions with high net worth individuals we understand their investing philosophy and needs. The in-depth individualized process we have created is able to help them find, purchase, and manage properties that meet their specific risk, cash flow, and time needs.
Portfolio And Track Record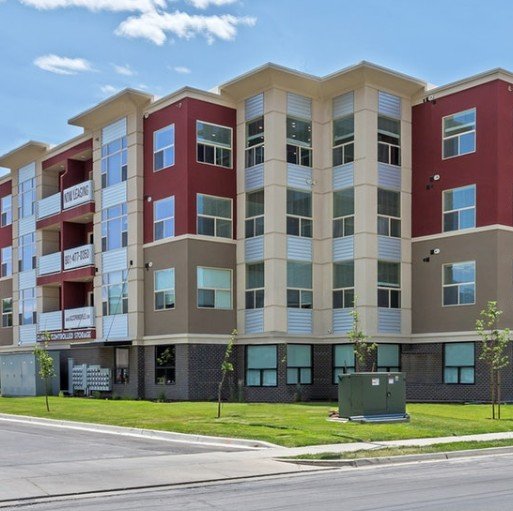 Art City
Art City Center is a beautiful new construction project in Springville, UT. The iconic mid-rise secure access residential facility has 41 three bedroom apartments, 4 offices, and 57 storage units. The project was completed in April 2018 and is in lease-up.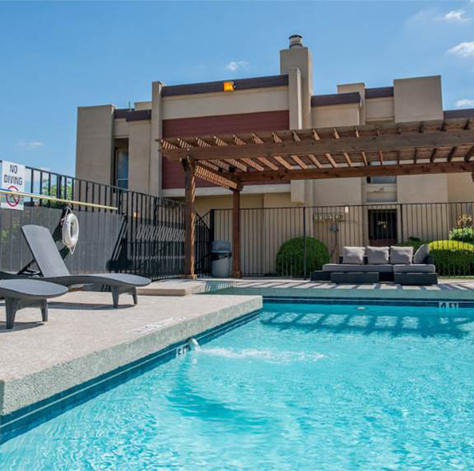 Woods of Ridgmar
235-unit stabilized property acquired in Ft. Worth, TX in Dec 2016. Focus on increasing rent & rehabbing 80 of the units to a higher spec. As of 2018, completed rehabs on most units and successfully raised rents and improved tenant base. Now issuing regular distributions.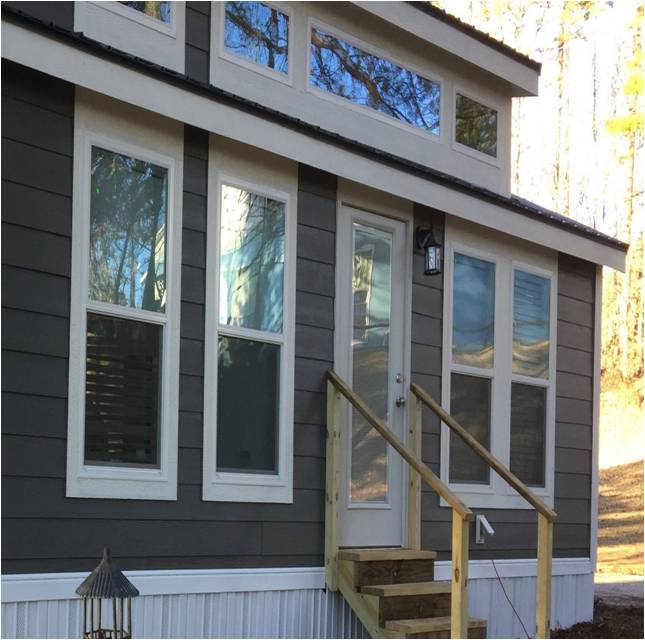 Love Cove Resort
Marina and RV park acquired in Charlotte, NC in March 2016, and turned into high-end glamping resort. Installed 16 of 36 cabins. Daily rate and occupancy climbing continuously. Ordered remaining 20 cabins for delivery May 2018. The model works and we are looking to buy more resorts.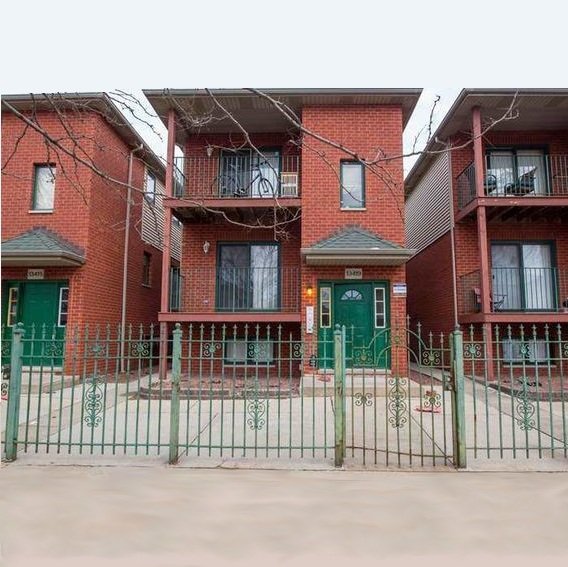 Brandon Properties
Collection of 2005-built brick Triplexes in a gated community in Hegeswich, IL. Purchased in 2013, value of portfolio is now up 30%+. The portfolio has been consistently cash flowing at over 16% annualized cash on cash, so the investor group has no plans to sell the portfolio.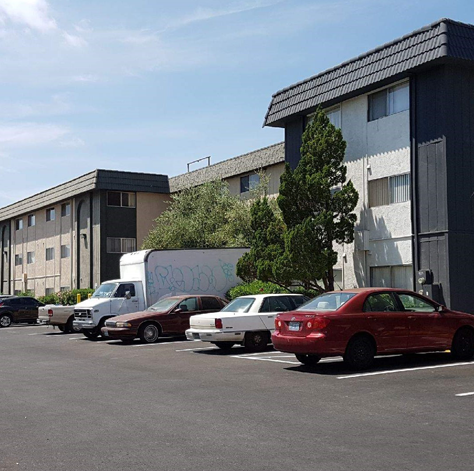 The Point on Flamingo
192-unit C class apartment complex in Las Vegas purchased in May 2017. Borders UNLV campus on two sides, and will be transformed into purpose built student housing by July 2018. It will be run as full-service, furnished housing, rented by the bed to individual students. First 50 students now in.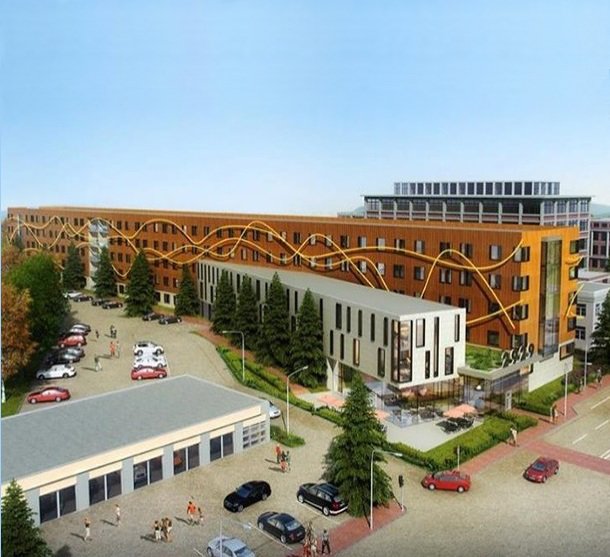 Rails on Main
322 unit new construction purpose built student housing project next to the university in Buffalo, NY. First raise of $6.2MM used to buy land, do demo and land remediation and rezoning. Project was well timed as Buffalo economy surged in 2017. Starting construction Dec 2018, for April 2020 completion.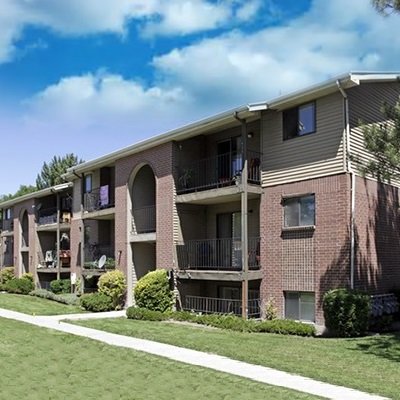 Windsor Park
5 building, 60 unit property, purchased in 2018 as part of a 1031 exchange in an up and coming neighborhood that is very close to the Salt Lake City airport, which is undergoing a massive $3.6 Billion expansion. The plan is to rehab 50 of the 60 units during 2018 and 2019 to boost cash flow.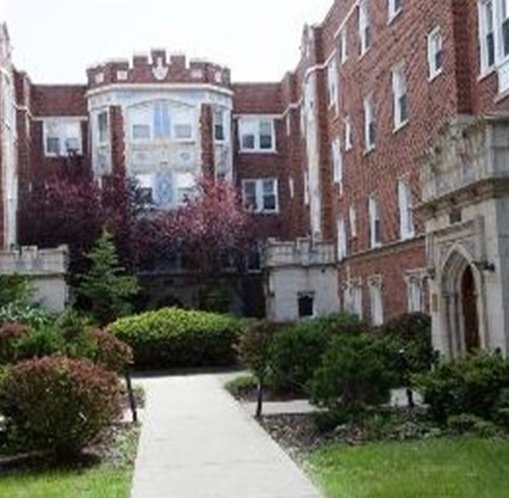 South Lake Side
6 Building, 237 unit project in Chicago. This project is well behind schedule for turnaround. The first property manager hired was not a good fit. We are back to 85% physical occupancy and 65% economic occupancy (up from 50%). Pushing hard to get to cash flow positive.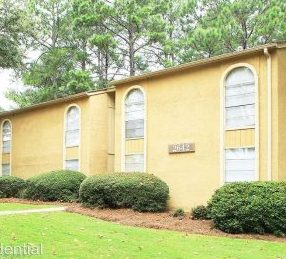 Windward Forest
Our first property in East Atlanta, Windward Forest, is a 216 unit Class C apartment complex purchased in Sept 2018.  With plenty of opportunity to add value through renovations and pushing rents to market, our business plan in 2019 also includes new roofs and amenities for our residents.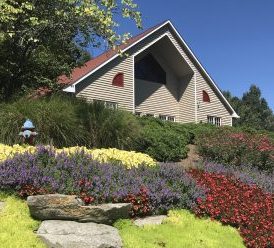 Park Canyon
Located in Dalton GA, Park Canyon is a 151 unit stabilized Class B multifamily in the high growth corridor between Chattanooga and Atlanta. Acquired November 2018, it is a true value add from rents well under market, units not renovated, and an unusual upside : 20 down units from a fire..
Many projects were purchased and operated under a separate brand that Neal was a partner and principal in.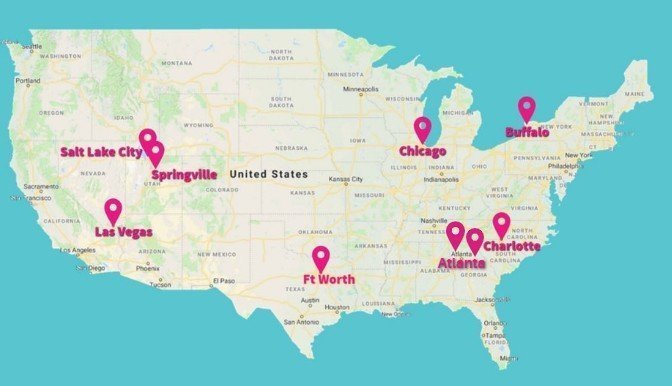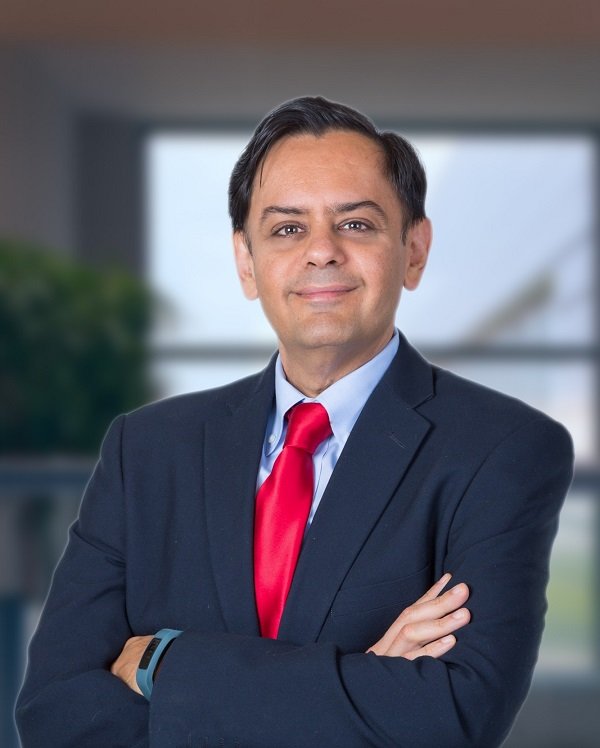 About Neal
Neal Bawa brings extremely strong strategic and operational experience to Grocapitus Investments. He owns and manages an extensive real estate single family and multifamily portfolio in 7 U.S. States. Neal often speaks at Multifamily events, IRA events & meetups across the country. Nearly 2,000 students attend his multifamily seminar series each year and hundreds attend his Multifamily boot camps. He is the co-founder of the largest Multifamily Investing Meetup in the U.S. (BAMF), with 3000 members. He leads the company and is driving the syndication and acquisition of multifamily properties. Neal's past experience includes 17 years of revenue (P&L) experience as the senior-most executive in a California education company with over 350 employees and $40MM in revenue.
Investor Management

Sales & Marketing

Submarket Property Selection

Leasing operations & metrics

Technology & Infrastructure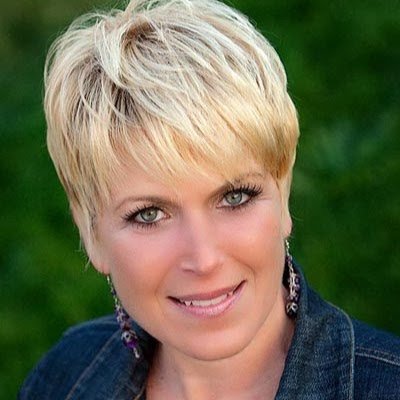 Anna Myers
Director, Acquisitions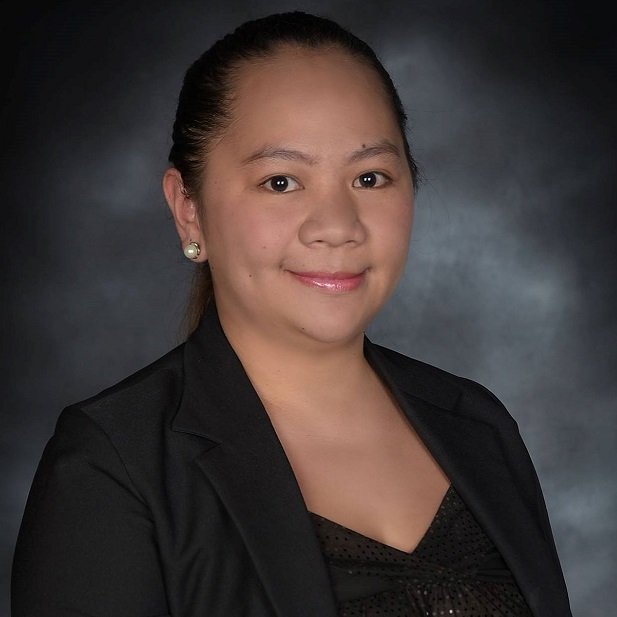 Julianne Feliza
Operations Manager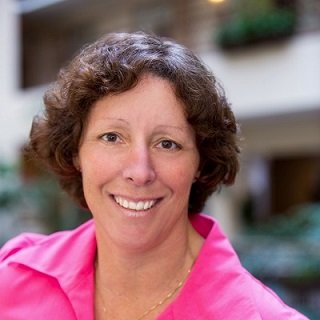 Karen Sielski
Director, Marketing and Outreach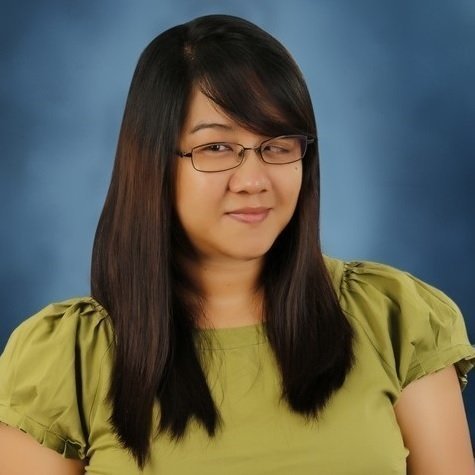 Jennifer Pineda
Tenant Marketing Expert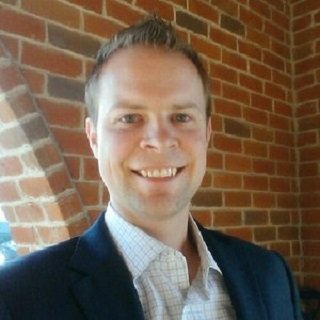 Justin Earl
Partner, Student Housing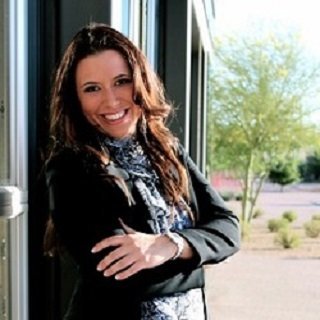 Rebekah Converti
Partner, Hospitality Projects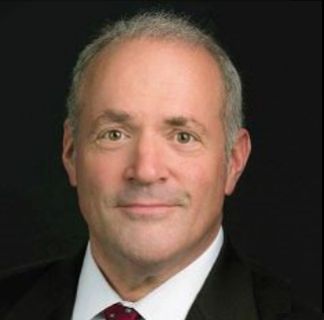 Bill Zahller
Partner, Multifamily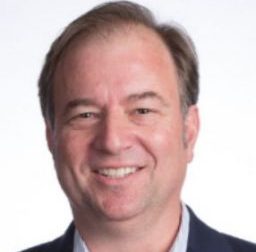 Rich Coyne
Partner, Multifamily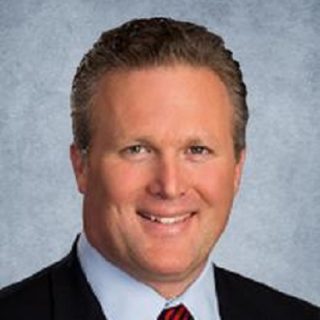 Gary Lee
Partner, Multifamily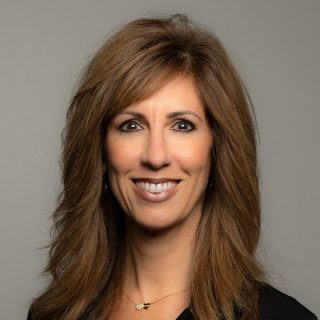 Krista Testani
Partner, Multifamily
Featured Investment Opportunity
Main & Hertel
23%+ projected annualized returns for early investors by taking advantage of special government incentives.
Phase 1 Raise $6.2 Million – CLOSED
Phase 2 is Now Open!
Featured Learning Opportunities
MULTIFAMILY FUNDAMENTALS: DISCOVER HOW YOU CAN INVEST SMARTER AND WITH LESS HASSLE, WHILE BUILDING A TAX-ADVANTAGED FINANCIAL FORTRESS
Free Webinar 
This is our POWERHOUSE multifamily training webinar containing all content, no fluff. We cover multifamily real estate investing from A to Z, based on our purchase of 1,000 units in 7 states with a value over $70 million. It is NOT your average boring sales pitch webinar. Find out what all the buzz is about.
MULTIFAMILY SHOW AND TELL
Free In Person Training (San Jose, CA)
How to pick the BEST cities and neighborhoods in the U.S., in 90 minutes flat. How do Multifamily experts double investor money in 5 years? Well, their big secret is that they know how to pick the right city and the right neighborhood at the right time. And now, it's time for you to learn how to do that, for your investments. Limited to 20 participants
Announcements
Announcing our Newest Acquisition – 151 unit Class B multifamily property in Dalton GA, between Chattanooga & Atlanta
Park Canyon is in the city of Dalton which is on the high growth logistics and manufacturing I-75 Corridor between Atlanta and Chattanooga. Straddling two fast growing economies, Park Canyon is a stabilized 1988 property which was acquired at 97% physical occupancy, and 92% economic occupancy. This asset has been well cared for by the owners of 20+ years and there is very little deferred maintenance. As an off market deal, our latest acquisition presents true value add from rents that are well under market, units that have not been renovated, and a very rare and unusual upside : 20 down units from a fire one year ago.  We look forward to implementing our business plan to rehab and bring the units up to market. Over the next few months we will also perform due diligence to drill down into the numbers and logistics for the potential rebuild of the 20 units.  This was a heavily oversubscribed project that was extremely popular with our investors – the project is projected to provide solid investor returns from both cash flow and the eventual profit on sale.
.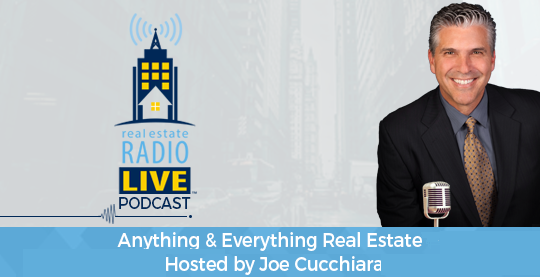 Neal's Podcast Interviews
Listen to Neal's most recent podcast guest appearance:
[et_pb_image_n10s admin_label="Jake and Gino" src="https://www.grocapitus.com/wp-content/uploads/jakegino.jpg" n10s_type="seattle" caption_orientation="left" image_as_url="on" url="https://jakeandgino.com/multifamily-market-trends-with-neal-bawa/" url_new_window="on" _builder_version="3.18.2″ overlay_orientation="to right" overlay_orientation_hover="to right"]
Multifamily Market Trends
[et_pb_image_n10s admin_label="Michael Blank Image Intense" src="https://www.grocapitus.com/wp-content/uploads/170x170bb-new.jpg" n10s_type="seattle" caption_orientation="left" image_as_url="on" url="http://www.themichaelblank.com/session96/" url_new_window="on" _builder_version="3.17.6″]
Positioning Yourself as a Multifamily Leader, With or Without a Track Record
[et_pb_image_n10s admin_label="Best Show Ever Image Intense" src="https://www.grocapitus.com/wp-content/uploads/54042-new.jpg" n10s_type="seattle" caption_orientation="left" image_as_url="on" url="https://joefairless.com/podcast/jf1298-how-to-create-over-2-million-in-investor-equity-with-apartment-communities-with-neal-bawa/" url_new_window="on" _builder_version="3.0.106″]
How To Create Over $2 Million In Investor Equity With Apartment Communities
"....It's been a pleasure learning from you Neal. Despite reading books, listening to podcasts, and even taking other online courses, I didn't really think I had the granular knowledge necessary to take the first step. It was all just an idea - an empty desire - to invest in real estate. As I work through your specific 30 day action plan and revisit the recorded sessions, I now have the confidence to make a move. Thank you." — David Gerber
" Always well worth the time to come to any of the BAMF meetings. The wealth of information Neal packs into his meetups is astounding. Come early to get a seat." — Bon on Feb 27, 2017.
" Always well worth the time to come to any of the BAMF meetings. The wealth of information Neal packs into his meetups is astounding. Come early to get a seat." — Bon on Feb 27, 2017.
" I was simply blown away by my first time attending a BAMF meetup. Neal Bawa's presentation was phenomenal. It was packed full of relevant, tangible, and actionable information. This group's culture of open sharing and abundance mindset is nothing short of admirable. I will be attending future meetups as often as possible. " — Ryan Fong on Feb 26, 2017.
" Super Meetup event. Neal is an expert in real estate and rentals. He is the best teacher I have met in the last 3 decades and he is willing to share his knowledge to all attendees, including some potential competitors down the road. Thank you, Neal. " — Eugene Sussli on Apr 10, 2017.
" This was an excellent, hands-on working session that went deeper than almost any Meetup training one could expect. Neal is clearly an expert in both real estate investing and efficiency. There is so much he could automate or outsource, it makes it possible to scale up faster with less cost and risk. Great session! " — Ryder Meehan on Apr 10, 2017
" As an investor new to multifamily real estate, I was thoroughly impressed with how much I learned from the meetings and webinars. Neal is a tremendous speaker with a wealth of knowledge and insight into the multifamily market. Well worth your time! " — George Liu on Jan 27, 2016.